Contact us
We offer an independent advice to assess the most beneficial system and supplier for your project.
As there are many commercial products and suppliers in the geotechnical market, sometimes it is difficult to understand the merits of various systems.
WE OFFER
an independent advice to assess the most beneficial and suitable system for your specific project.
WE PROVIDE
technical support and advice to geotechnical, civil, structural, environmental and mining engineers.
WE ARE AVAILABLE
also to geologist, architects, planners, landscapers and public authorities which might require input only in a very specialised areas of their project.
WE ASSIST
general contractors and specialist installers with tenders and project optimisation.
WE TAILOR
and customize products or solution for clients to meet individual specifications and to fulfil particular requirements.
WE MAKE
sure that the solutions or products we suggest are subject to regular testing in dedicated product laboratories and possess certification under the most updated standard and regulations.
WE WORK CLOSE
to clients at every stage of the project, and if required, we offer on-site technical support during construction.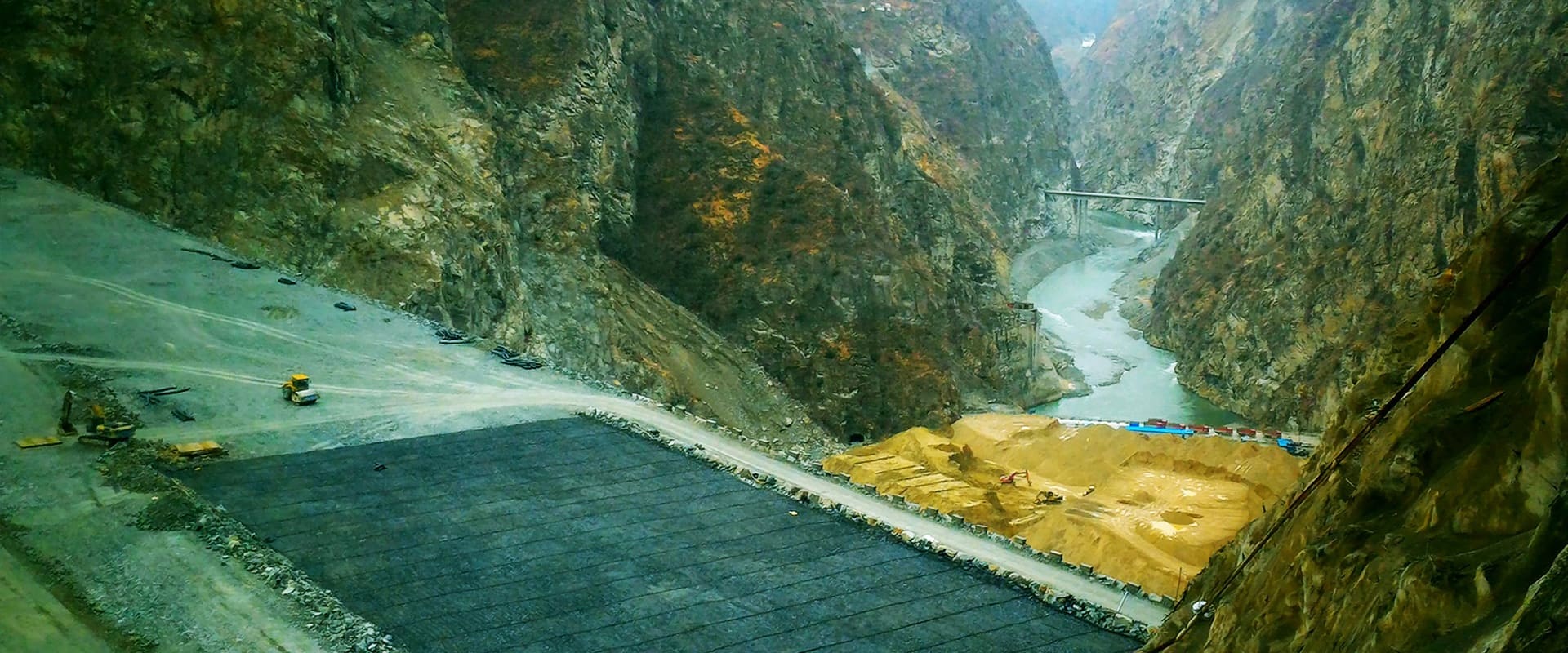 Our team is specialised in assisting with emergency works where a fast response is required. We do provide solutions which promote a quick and full recovery after the crisis.
Our comprehensive technical advice for projects could include for example stability analysis, typical sections and standard details. Our services and solutions will cover most of the geotechnical and geo-environmental issues on your site from liquefaction to slope instability, from water treatment to contaminated land.
TECHNICAL SUPPORT SERVICES
Product performance specifications
Specialist applications advice
Technical concept proposal
Specialist element design
Expert witness, forensic investigations
Project optimization and value engineering
Training, seminars and technical papers
On-site technical installation assistance
COMMERCIAL SUPPORT SERVICES
Assistance with tenders and project submissions
Estimating and defining bill of quantities
Budgeting and pricing
Selection of alternative solutions
Market intelligence
Technical seminars
Technical seminars are available to our clients at either our or their premises. We do offer a choice or technical seminars generally lasting around 45 minutes to 1 hour each tailored to show technical and installation details about different geotechnical products and solutions, together with real case studies. Enquire about the seminar, a member of the team will be in touch for the arrangements.