Contact us
We provide a unique, international understanding of engineering with geotechnical and geosynthetic materials.
We offer support to engineering consultants, contractors, other stakeholders and even to producers. We are able to address unexpected application outcome issues, product performance and emergency response needs. Our team of Chartered Engineers have gained significant experience worldwide with numerous major and pioneering projects in geotechnics. Our major expertise is on geosynthetics, in the fields of earthworks and foundation engineering, mining, highways and railway, erosion control, landfills and environment, brown field sites, land reclamation, stock yards, sludge lagoons etc.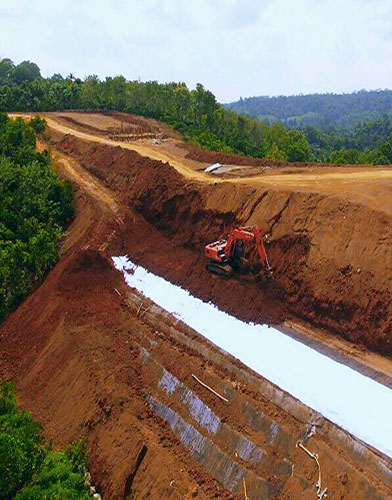 OUR SOLUTIONS
are focused on sustainability and on utilising the existing and the available resources on site. An example of this would be to reuse site won fill material to create or reinstate failed a slope.
Our Services
WE ARE
a member of AGI, BGA, ISSMGE, IGS, UNI. We are part of technical expert committees such as the ISSMGE "TC218-Reinforced Fill Structures" and "TC221-Tailing and Mine Waste".
Contact us